Dave and Margaret met in February, 2017 when he walked into her living room with his mountain dulcimer. They were both members of the Folk Project of northern New Jersey. Margaret was hosting one of the monthly "Evening of Music" parties sponsored by the club. Dave played Southwind on his dulcimer, and a number of other songs Margaret knew. Margaret tuned up her autoharp and they enjoyed playing together. That first evening, they discovered a number of other things they had in common, including that they were both dog lovers, and both grew up in Washington, DC.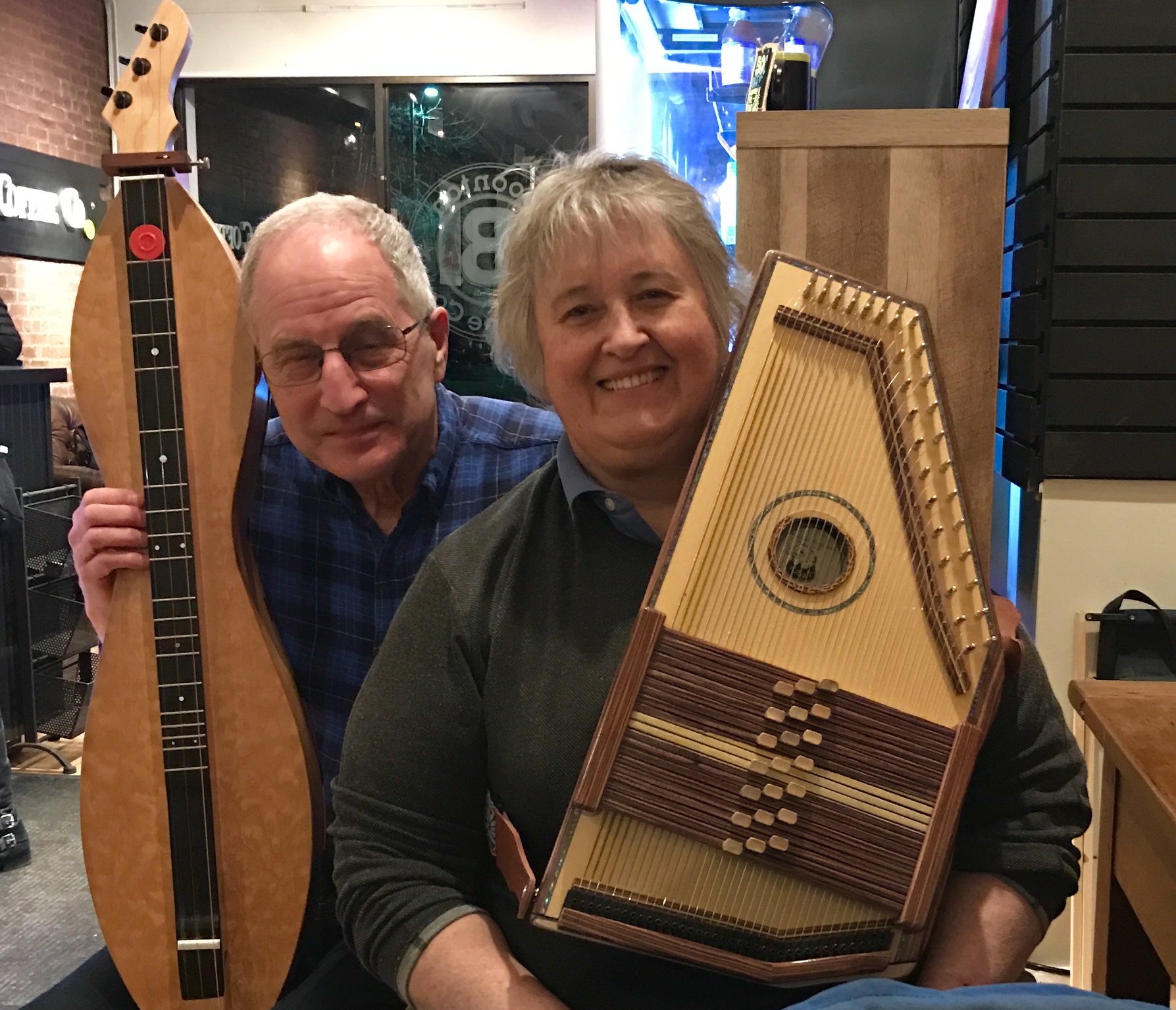 Dave was widowed after a long marriage, and had mostly retired from a career writing software for the telecommunications industry. Margaret was a single Presbyterian minister. They started getting together to play music, perform at open mics, and attend concerts. After several months they decided to "go steady", and started thinking about where they might retire together.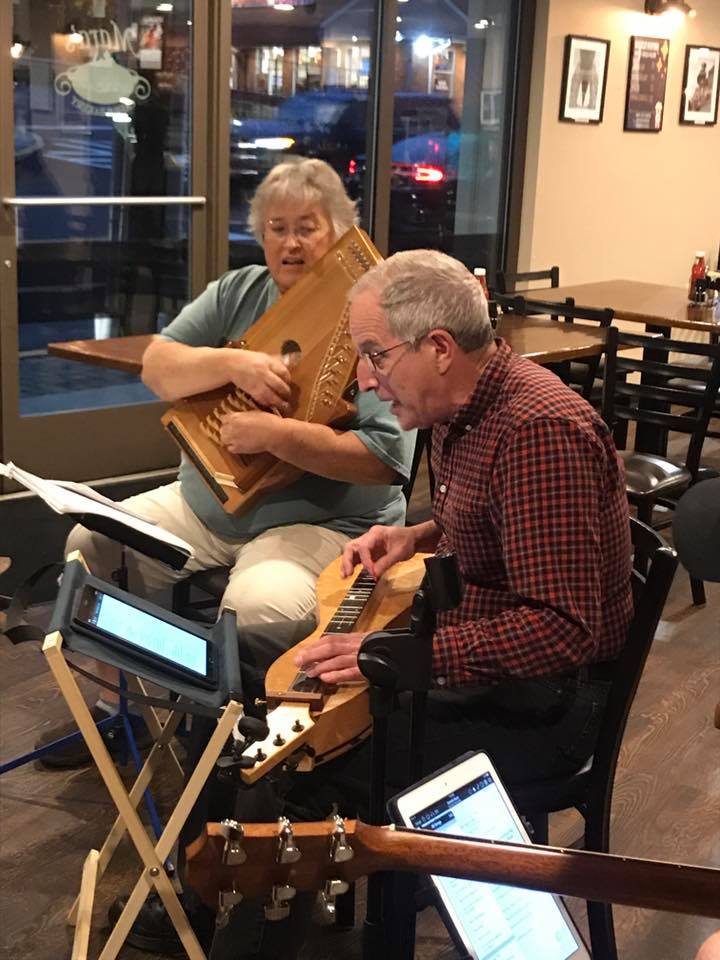 Dave was desperate to get away from winter, and was thinking of retiring to Austin, TX where his sister lived. Margaret hated hot humid weather, and planned to retire to Rochester, NY, where she had lived before and still had folk music friends. Both Dave and Margaret, in their previous separate lives, had spent many vacations in New Mexico, and had considered it as a retirement location. Dave's late wife had relatives in Santa Fe, and Margaret had taken many classes and retreats at Ghost Ranch, near Abiquiu.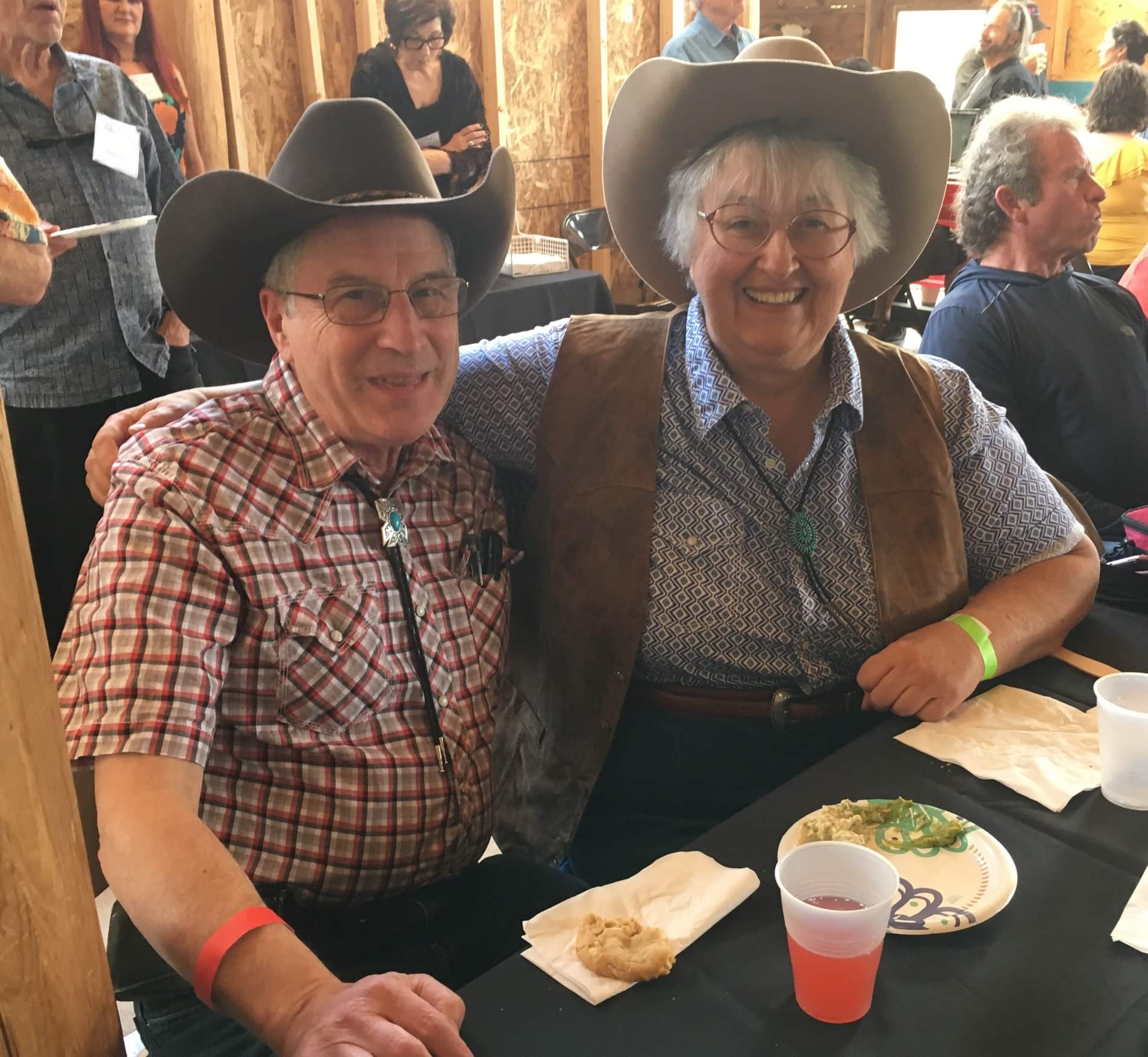 They decided that Albuquerque would offer the services and amenities of a city, and they had heard good things about Rio Rancho. Margaret started house hunting online, and slowly they developed their list of "wants" and "don't wants". High on the list were 1.) a space large enough to host house concerts and 2.) a nice guest room. One house in the Vista Entrada subdivision checked all the boxes. They timed their house hunting visit in June '18 to coincide with the ABQ Folk Fest. They made an offer on the house, which was accepted. They returned to New Jersey to tie up loose ends, pack, and to await Margaret's official retirement.
Still back in New Jersey, Dave and Margaret attended a concert by the well known folk singer, Bill Staines. As they were chatting, Margaret mentioned that they would be moving to the Albuquerque area. She asked Bill if he ever performed in Albuquerque or ever drove through the area. Bill replied, "I will be driving through in March. Do you know anyone who would like to host a house concert?" Dave and Margaret immediately raised their hands, and whipped out their cell phones to show Bill photos of their new house and its fabulous great room.
Dave sold his old Toyota Prius just before leaving New Jersey. Dave and Margaret, and their two dogs, Ben and Doc, piled into Margaret's Honda Pilot, and hitched up her Aliner camping trailer. On January 19, 2018, they set out on the 2,000 mile cross country trip, with the goal of staying ahead of bad weather and the moving van.
They arrived in Rio Rancho on January 23, and immediately started to unpack and get the house semi-ready for the Bill Staines house concert. He played to a capacity crowd of over fifty people.